ShutterBear.com: This site is for Mature Adults. Under 18? Go HERE.
**PLEASE READ SOME SITE INFORMATION! **
Like where I've been this past year.
THE FEATURED BEAR! Meet the Twenty-Six Bears! Two New Updates.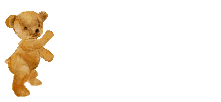 See Event Photos Below.

But before you ask me about contacting individuals pictured or event calendars, check this out: Ludwig FAQ. And for much Bear-related info check out Resources For Bears. The content is now a bit dated, but will be updated in the near future.

See some Archival Event Photos: Ludwig Photos.

For a Few Orchid Photos: Orchids. More nature photography to follow.

For a few Links: Friends & Links.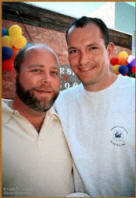 Remembering Mark Bingham, A Hero on 9/11 on Flight 93.
I am re-activating this page from 2001 as a tribute to Mark on this 7th Anniversary of that devastating day: September 11, 2001.
EVENT PHOTOS:
*New Guestbook pending*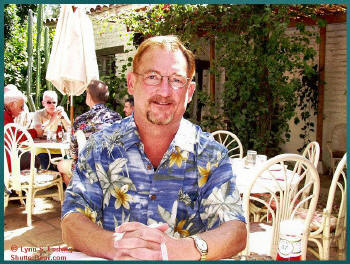 Please send me mail !
> Folks have visited this site since June 28, 2000.
FastCounter by bCentral

Back to Top ....
---
© Copyright Lynn S. Ludwig 2001
Last revised: September 15, 2009.

Digimarc and the Digimarc logo are registered trademarks of Digimarc Corporation. The "Digimarc Digital Watermarking" Web Button is a trademark of Digimarc Corporation, used with permission.
Another Bear Ring site. Click for more information.