International Bear Rendezvous 2005
Smoothly run, the Bears of San Francisco once again produced a great weekend (despite what has become the usual winter time drenchings) -- with a variety of offerings both formal and optional, partnership events and entertainment drew over 750 registered visitors and hundreds more to the City by the Bay. While I didn't make it to Alcatraz this year, I DID make the Teddy Bear Factory Tour after a few years hiatus. I was pretty much where ever the guys were except that my stamina prevented me from hitting the late evening venues such as the dances, and their were five of those alone!. We even did another Red Bear Photo Shoot this year, 25 minutes of filial silliness. Here is my IBR Presidents Weekend travelogue, February 14-17.
IBR 2005: Page 1 of 11
Where do YOU want to go today? [Help Support ShutterBear]
Sunday Night: Contest & Entertainment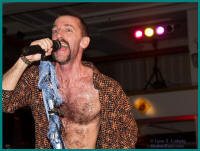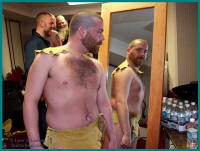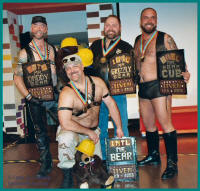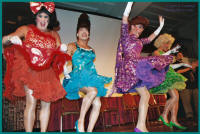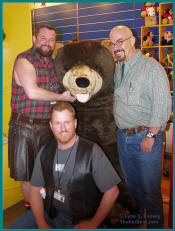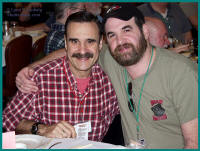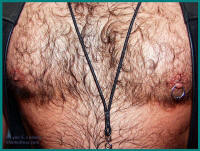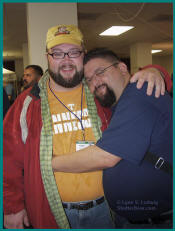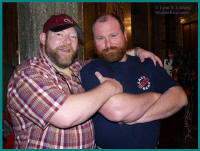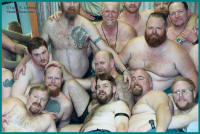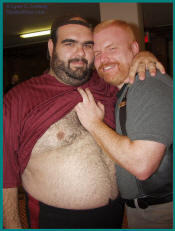 Quick Index:
Friday: Teddy BEAR Factory Tour - 2
Friday: Vendor Hall - 3
Friday - Sunday: At The Hotel - 3 - 4
Saturday: Eagle Bear Beer Bust - 4 - 5
Saturday: KINSEY SICKS - 5
Saturday: More Saturday - 6
Sunday: Dim Sum - 7
Sunday: More at The Hotel - 7
Sunday: Red Bear Photo Shoot - 8
Sunday: Contestants Backstage - 8 - 9
Sunday: Contest Title Holders - 11
IBR2005
© copyright 2005
Lynn S. Ludwig
* PUHLEAZE respect my copyrighted material. Copying, posting, reselling or any other use of this material without my approval is prohibited by law, and just plain rude. If you are interested in using my images, please write me! Thank you!