ShutterBear presents:
Featured Bear #11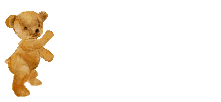 Page 1 of 1
My best Friend Michael died suddenly in January 2007 at age 42. Seated on his couch, dressed in night clothes and robe with his glasses on and the TV on, Michael died peacefully in his sleep. He had just that evening spoken with his Mom on the phone. Pneumonia was the cause and HIV didn't help. Nor did the loss of his beloved dog Blu, who passed at age 18 the prior November; nor the loss before that of his dog Honey at age 17. He is survived by his Mother and a sister, his parrot Lulu and a very small cadre of loyal and trusted friends. I've known Michael since the early Nineties. He was a great influence on my life, introducing me to orchid cultivation and enhancing the indoor garden. I have memories of many day trips into the desert ecosystem and intelligently haunting many a nursery as it were a park, and meaningful conversations over sushi dinners. A big chunk of how Michael knew me is gone, but much of him remains in me and with me in my garden so influenced by his spirit and his ideas.
Below is Michael's original 2002 Featured Bear page in pictures and in his own words.
Name: Michael

Located: Palm Springs, CA
Age: 37
Height: 5'6"
Weight: 215#
Hair: Brown
Eyes: Green
Marital Status: single
Hobbies: Subtropical gardening, astrology/metaphysics. animals, natural building, Feng Shui

Michael says:

My name is Michael. I live in the Palm Springs area, making me a desert bear. I moved here from the San Francisco Bay area and still return there often to see family, friends, and clients. I came to the desert to further pursue my passion for palm trees and subtropical and desert gardening. Gardening is both my passion and my profession. When not in the garden, I enjoy the company of my pets(2dogs, a parrot, and a handful of snakes) as well as hanging out with my friends. I'm not into going to bars unless hanging out with friends and enjoying the sights. I'd rather go out for dinner or coffee or a movie or dancing. My likes besides gardening are astrology and metaphysics, watching an episode of Southpark, Sex and the City, or Six Feet Under or just sitting down to a good ball busting discussion. I dislike political correctness, eggplant, gay Diva worship, and people who drive too slow in front of me. I am currently single and am open to meeting new friends who share my interests, sexy men who share a mutual attraction, or even one special man to share my life with. While I am "Bearish" in appearance I don't like to get labeled into that category as my interests in men span all shapes, colors and sizes. To me, individuals are sexy, not types or attitudes. I appreciate open mindedness, honesty, passion and a good sense of humor.
© copyright 2002
Lynn S. Ludwig
* PUHLEAZE respect my copyrighted material. Copying, posting, reselling or any other use of this material without my approval is prohibited by law, and just plain rude. HOWEVER, Web links are encouraged! Thank you!