ShutterBear presents:
Featured Bears #26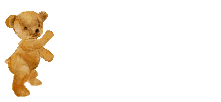 Page 1 of 1
Name: MARK

Email Address: markdavies707@gmail.com


Located: Northern California
Age: 37
Height: 5'9"
Weight: 260
Hair: Red Brown
Eyes: hazel
Marital Status: single
Hobbies: Singing, Travel, Music, Computers, Sci-Fi, Gardening/nature.

Mark says:

I'm a 37 year old Single Bear/cub.. whatever works.. loving, cuddly and polite. Currently at 255 lbs.. Take me as I am and you will also be respected for who you are.

I love music: Classical; Bach to Stravinsky and Vivaldi Standards; 20's - 40's Billie, Ella, Nat, Peggy being a few favorites.. also.. Rock, Pop, Disco and other guilty pleasures. There is so much music to enjoy and not enough time in a lifetime.

I enjoy Nature and live near Guerneville among the Redwoods. The Coast is just 15 miles from me and I spend as much time there as possible. Occasionally, Lynn and I sit out on his Deck discussing gardening or a number of other topics while enjoying his little wild kingdom of birds, squirrels and other critters that gather peanuts and seeds. I have a little cottage apartment with my own deck and small garden.. and I love it... It's a beautiful life here and wonderful to have friends to share it with.. hopefully with a partner someday as well.
© copyright 2008
Lynn S. Ludwig
* PUHLEAZE respect my copyrighted material. Copying, posting, reselling or any other use of this material without my approval is prohibited by law, and just plain rude. HOWEVER, Web links are encouraged! Thank you!