ShutterBear presents:
Featured Bear #7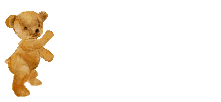 Page 1 of 1
Name: STEVE (aka BritBear)

Email Address: stevemay68@hotmail.com

Located: Seattle, Washington
Age: 33
Height: 5'11"
Weight: 299# and falling...
Hair: none, dark brown, light brown, red... depends where you look :)
Eyes: no idea
Marital Status: Happily Partner with Jeff.
Hobbies: Writing websites, listening to music (of *all* kinds), and meeting cool people that have a passion for life.


Steve says:

I am from Britain now resident in Seattle. I moved to Seattle nearly 8 years ago after getting a good price for my soul from Bill Gates :) I work on software projects for a living, and do the same for my hobbies (Geek! - check out http://www.igrizzly.com/). Luckily my sanity is saved by my incredible good luck in having a terrific group of close friends around Seattle and the US, and back in the UK too that I can go and hang out with to get away from the damned computer! I like to play at photography, but I am not even close to being able to match Lynn! I love to travel and experience new places. Pictures of my travels are on my web site if you need some help in getting to sleep one night :)
NEW PHOTOS JULY, 2003: pending reconstruction
FROM OCTOBER, 2001
And then back to Steve.
© copyright 2001
Lynn S. Ludwig
* PUHLEAZE respect my copyrighted material. Copying, posting, reselling or any other use of this material without my approval is prohibited by law, and just plain rude. HOWEVER, Web links are encouraged! Thank you!